Suite360

™

Self Awareness for Teens
Suite360
™
Self Awareness for Teens
We've all heard, seen, and maybe even experienced the roller coaster of teenage angst. Teens are notorious for their mood swings as they search for their own identity and adulthood. This natural, developmental process is impacted significantly by the level of self-awareness that teens possess.
CASEL includes self-awareness as one of their five core social and emotional learning competencies.
They define self-awareness as "the ability to accurately recognize one's own emotions, thoughts, and values and how they influence behavior 1 ." A teen's self-awareness skills influence the relationships between their thoughts, feelings, and actions. Being able to accurately identify, describe, and positively respond to your thoughts and feelings helps you make good decisions and remain generally positive. It includes skills such as identifying emotions, accurate self-perception, recognizing personal strengths and needs, self-confidence, and self-efficacy.
Schedule a Demo
Please complete the form
Click here to access your Client Admin or to schedule training/support
Are you a student? Please check with your school administrator for assistance
Why is self-awareness crucial for teens?
Teens are in a unique developmental stage where they are no longer young children, but they are not yet adults. They are seeking their own identities apart from their families. Whether they recognize it or not, teens are often asking themselves questions such as, "Who am I?" "What makes me special?" and "What do I want to do with my life?"
Self-awareness in teens helps them answer these questions and apply their skills and strengths in a variety of contexts. It helps them evaluate themselves and their behaviors within a context, like recognizing if they're talking too loudly in a library. It helps teens academically as they learn to internalize their thoughts and make inferences and connections to the real world in academics. Self- awareness even helps when teens make mistakes. Teens with strong self-awareness skills learn to check for mistakes, recognize them, and then edit and learn from those mistakes.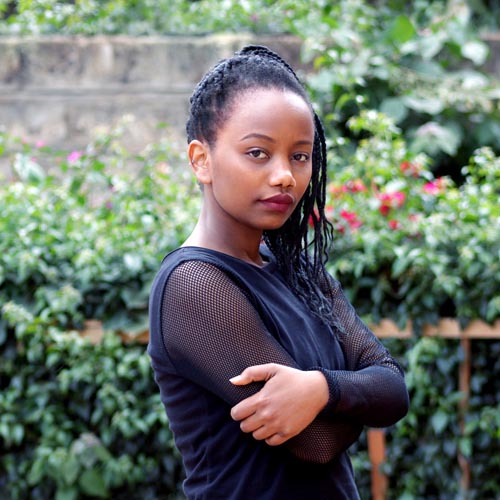 Strong self-awareness skills in teens
Teens with strong self-awareness skills are able to use those skills to succeed on a personal level as well as to help others. They can evaluate their own thoughts, feelings, and actions and understand how their behavior affects others. This level of self-awareness requires teens to understand their unique strengths and weakness accurately. Teens with strong self-awareness skills recognize the needs of others and take actions to meet the needs of both themselves and those around them.
Poor self-awareness skills in teens
Teens with poor self-awareness skills do not simply appear as opposites of those with strong self- awareness skills. Instead, they exhibit specific behaviors that illustrate skills deficits. These may include a lack of appropriate nonverbal cues and body posture, inaccurate assessments of self, and difficulty expressing feelings or prioritizing what is most important. Additionally, teens with poor self-awareness often fail to recognize their own needs or wants in relation to their own or others' perspectives.
The lack of self-awareness skills in these teens causes significant difficulties in making decisions and dealing with conflict. Since these teens cannot accurately identify their own feelings, they may respond inappropriately and have additional problems in communicating them to others. This leaves teens with poor self-awareness feeling alone and misunderstood. In classrooms, teens with poor self-awareness skills often provide ineffective leadership, fail to recognize their mistakes and struggle to learn from mistakes made known to them.
How can self-awareness in teens be improved?
At School: Schools are in a unique position to help teens improve their self-awareness skills. Intentionally designed activities and assignments can directly benefit teens in this area. For example, students may write journals or autobiographies, helping them to reflect on themselves more objectively. Teachers may work with teens to help them connect academic content to their real lives.
Reflective activities help teens develop an awareness of their strengths, character traits, including personality and abilities, and how they use those traits to accomplish goals in their everyday lives. Perhaps most importantly, reflective activities help teens develop the self-awareness skills needed to accurately understand and talk about their thoughts, feelings, and actions. This helps them to become more adept at identifying what stresses them out and what they can do to calm themselves down effectively and efficiently.
In Interactions with Others: Teachers, parents, and other caregivers can also have a significant impact on teens' self-awareness in the way they interact with teens. Encourage them to talk about their thoughts and feelings and help them label feelings accurately to expand their emotional vocabulary. Point out a teen's positive traits and discourage comparisons as much as possible. Offering constructive feedback, both positive and negative, can help teens with poor self-awareness skills develop more
accurate views of themselves.
All these interactions should occur in natural contexts but not become overwhelming or overbearing. In order to develop stronger self-awareness skills, teens need to have their self-awareness encouraged and have opportunities to practice without making them feel self-conscious.
Self-Improvement: As a teen becomes more attuned to their self-awareness skills, there are specific things they may choose to do to refine these skills further. Set priorities. Name feelings and emotions, recognizing them for what they area and not do pass judgment on yourself. Pay attention to self-talk, making a note of overly negative self-talk and reframing that in more accurate wording.
Again, reflection is key to improving self-awareness in teens. Teens need instruction and practice to help them accurately identify how they feel and when they feel that particular emotion. Encourage teens to talk or reflect on what they think about and how they act when they feel that way.
Online: Teens spend increasingly more time online. It may seem counterintuitive to think that teens could be developing greater self-awareness when they are online, but it can be true. Online games or activities that require metacognition (thinking about one's own thinking) develop self-awareness skills. So do games requiring interpersonal communication, especially ones where players have to be able to communicate and understand each other's intentions. Games or activities requiring participants to plan
or discuss a strategy and then evaluate the effectiveness of that plan for the next attempt foster self-awareness skills in teens.
Other online programs may encourage teens to think about themselves, their feelings, thoughts, and actions, and how to use those to make good decisions. These may include relatively passive uses of technology such as watching a TED talk or more interactive programs like Suite 360 that encourage teens to develop self-awareness skills and then use them in the real world.
Sources:
1 https://casel.org/core-competencies/
Schedule a Demo
Please complete the form
Click here to access your Client Admin or to schedule training/support
Are you a student? Please check with your school administrator for assistance
Sales: 866-648-9975 ext 1
Service/Support: 866-648-9975 ext 2
Billing: 866-648-9975 ext 3