Schedule a Demo
Please complete the form
Click here to access your Client Admin or to schedule training/support
Are you a student? Please check with your school administrator for assistance
Suite360:Student is a digital, character development and social & emotional learning program.
Suite360:Intervention is the first web and mobile program for suspension and detention, allowing schools to assign specific modules related to a student's infraction.
Suite360: A revolutionary approach to social & emotional learning and intervention/restorative Practices
Both programs offer web, mobile and app-based experiences through professionally developed lessons, which schools can assign to students based on grade level or class, or alternatively, to address a particular student's infraction during detention or suspension.
Suite360, a solution of Navigate360, is research and evidence-backed, with content aligned to the standards developed by the National Collaborative for Academic, Social, and Emotional Learning (CASEL) and mapped to the grade-specific learning objectives published by various federal and state education boards.
Click here to access your Client Admin or to schedule training/support
Are you a student? Please check with your school administrator for assistance
Why we developed Suite360
CHARACTER & CONDUCT FOR YOUR SCHOOL
20+ YEARS OF STUDENT SUCCESS
At Evolution Labs, we have more than twenty years experience in K-12 and Higher Education, helping students succeed academically, socially and emotionally. Through our work with the Gates Millennium Scholars and more than 500 colleges and universities, we know that many students are often not prepared to succeed when they arrive at college. Usually this is not an issue of just academic preparedness; it's also an issue of social and emotional preparedness. We developed Suite360 to address those non-academic issues around student success and wellness.
"Only 1 in 10 students cite academics as the reason they transfer or drop out of college."
– Gates Millennium Scholars
The other reasons are social and emotional!
WHAT IS SUITE360?
Suite360 is a digital character development and behavior intervention program for your school or district. Suite360 offers programs for students and parents as well as professional development for teachers, administrators, and school staff. Suite360:Intervention is a restorative practices program for students who need extra support with conduct and behavior. The Suite360 Topic Library includes hundreds of professionally-developed lessons and assessments on critical topics, including:
Suite360 offers four separate programs that can run as stand-alone solutions or be bundled in any combination and customized for your school or district.
Suite360:Student
Character development and Social & Emotional learning program for students.
Suite360:Intervention
Intervention and Restorative Practices program for students who commit infractions.
Suite360:Parent
Support programming for parents to equip them to be the school's ally.
Suite360:Staff
Equip school and district staff with SEL strategies, talking points and professional development.
HOW TO USE SUITE360 IN YOUR SCHOOL
One of the best features of Suite360 is that it is NOT "one size fits all." Suite360 can be customized to best integrate into your current SEL and Intervention programming for Students.
Suite360:Student
Help students understand themselves and others with this self-directed and classroom-based curriculum for K-12.
Suite360:Intervention
Turn discipline into a learning opportunity with this conduct and behavior curriculum for students.
Suite360:Parent
Arm families to be your greatest ally with this convenient and private parent education program.
Suite360:Staff
Equip school and district staff with SEL strategies, talking points and professional development.
INTEGRATED WITH CLEVER (NOW THAT'S CLEVER:)
CLEVER integration means seamless student uploads, single sign-on and no data security worries. Ever.
Schools and districts around the country.
Today, Suite360 is being used by schools and districts across the country. Our programs provide social-emotional learning and behavior intervention in a way that accommodates budget and staff constraints as well as limited instructional time.
"I was a classroom teacher for 10 years, so I saw all of these different programs come and go without much fidelity. With Suite360, we have a library of relevant topics…that students can go through at their own pace."
Dr. Lea Campos, Assistant Principal, Woodstock Middle School
IMPART BEST PRACTICES WITH FIDELITY. 
The research is clear. When social emotional learning (SEL) is included in schools, school climate ratings go up, learning increases, behavior problems decrease, and standardized test scores go up an average of 13-percentile points! The problem is that most teachers are not trained to teach SEL. The results are overburdened teachers and an inconsistent delivery of message. Suite360:Student provides a consistent delivery of social-emotional learning as both classroom-based and student-driven experiences aligned with the CASEL framework and competencies that will help your students achieve these positive outcomes, too!
EVOLVES WITH THE TIMES. Suite360:Student comes with a content library and scaffolded curriculum that responds to the growing list of challenges students face. Content includes videos, interactive games, articles, and other engaging multimedia. All content is tagged by topic, grade, and CASEL competency, so you can find what you need when you need it. The Suite360:Student Topic library is updated each year to keep it fresh and engaging for students and includes lessons on:
Mental health care
Self-awareness
Effective communication skills
College and career prep
Bullying and cyberbullying
And hundreds more lessons on topics critical to your students.
PREVENT PROBLEMS BEFORE THEY START
"We're using Suite360 in our guidance classes, in the classroom to teach expectations to all of our students, and as a re-teaching tool for when students don't meet those expectations."
Jane Laoo, Administrator, Fairmount Elementary School
TURN DISCIPLINE INTO A LEARNING OPPORTUNITY. Suspensions and expulsions can reward inappropriate conduct and negatively impact student learning. Schools and districts across the country are moving away from out-of-school suspensions and toward more constructive disciplinary practices. Suite360:Intervention turns discipline into a learning opportunity by providing students with lessons based on their infraction.
TAILOR LEARNING TO COMMON INFRACTIONS. Suite360:Intervention provides students with learning opportunities for common infractions.
Drugs and alcohol
Lateness and absences
Vaping
Marijuana
Intolerance of others
(dozens of conduct issues…)
Each lesson provides students with the opportunity to learn the impact of their actions and help decide how to make things right with the victim and any others affected. "Students who participate in [the Restorative Practices] process are more likely to gain positive attitudes toward authority and to the concepts of fairness and justice (National Center Brief, 2009, p. 5-6)."
COMPLY WITH NEW STATE MANDATES
"Legislators in our state created a law that requires schools to engage in restorative practices, but how to do so is a different story. When our principal and I came across Suite360 at a conference last summer…we said this program pretty much exactly fits Restorative Practices that the state is talking about in terms of education for students."
Kyle Meteyer, Associate Principal, Lake Orion High School
EQUIP PARENTS TO BE YOUR GREATEST ALLY.
Parents/guardians often do not want to be seen at assemblies where serious subjects are being discussed. Depression, suicide and substance abuse are sensitive issues, and some parents "don't want my peers seeing me there and thinking that issue is affecting my family or my kids." That's why many schools have low parent turnout at parent assemblies. It's also a simple issue of time:
"I don't have time to go to that assembly at 6 or 7 at night after working all day."
Suite360:Parent delivers web/mobile lessons to parents to equip them to have smart conversations with their kids about behavior and social & emotional learning.
Privacy and convenience are key, and so is a constant flow of information to parents. The days of posting the student/parent PDF handbook on the school's website are over. Today, feeding web and mobile "lessons" to parents is a far more effective way to engage them.
"Recently, we held a forum on social media; we thought the event would be really helpful for parents, but maybe fifty parents showed up. So, we're looking for other ways to communicate with families. Suite360 is a better avenue to reach parents more quickly. It's great that we can now send materials on key topics home."
Aaron Taylor, Principal, Waynesboro Middle School
TRAIN ADMINISTRATORS, TEACHERS & SUPPORT STAFF. Professional development is an important tool to help your staff navigate the complex challenges they face. However, the effects of professional development sessions can fade without reinforcing the knowledge throughout the school year. Suite360:Staff empowers school staff with sensitivity training and state-specific compliance delivered to their devices throughout the year. Suite360:Staff topics include:
Harassment, Intimidation & bullying
Equity in the classroom
Inappropriate relationships
Cyberbullying
De-escalating conflict
Schedule a Demo
Please complete the form
Click here to access your Client Admin or to schedule training/support
Are you a student? Please check with your school administrator for assistance
Research and Evidence-based, Professionally Developed Content Library
Suite360 provides an immersive content experience that can be tailored to districts and individual schools, while drawing on nationally recognized best practices. The programs use an array of content vehicles, including:
Expert-created content, on a wide-range of issues
Required and/or elective topics
Robust reporting center that tracks student engagement
Incentives to encourage use
Grade-appropriate content (k-12)
Risk reduction for districts and schools
Heuristics™ personal discovery modules and self-test tests
Consistent messaging streams all-year long, emphasizing relevant content
Integrated pre- and post-assessments to track completion of required topics
Integrated social media content
Suite360:Parents (for parents)
Suite360:Staff (a complete professional development program that arms teachers, coaches and school administrators/staff with the tools they need to bolster student success)
Suite360:Intervention (in-school suspension and detention module which redefines the disciplinary setting and enables students, staff and paraprofessionals to get the most out of behavioral intervention)
Content is drawn from a vast library of expert-developed interactive, text and video based material that can be easily tailored to achieve the learning outcomes desired by states, districts and individual schools. Sample topic areas include:
| | | |
| --- | --- | --- |
| Character Development | Social and Emotional Learning (SEL) | Anxiety |
| Fitness | Harassment, Intimidation and Bullying (HIB) | General Mental Health |
| Relating to Others | Financial Literacy | Nutrition |
| Athletics | Appreciating Diversity | |
| | | |
| --- | --- | --- |
| Harassment, Intimidation and Bullying (HIB) | Mental Health | Personal Development |
| Time Management | Friendships | Testing |
| Social Media | Parents and Family | Sexual Health |
| Substance Abuse | Diversity | |
| | | |
| --- | --- | --- |
| Substance Abuse | Parents & Family | Online Safety |
| Physical Health | Athletic Leadership | Nutrition |
| Academic Success | Anxiety | Body Image |
| College Prep | Dating | Depression |
| Dieting and Nutrition | Eating Disorders | |
Character Development
Social and Emotional Learning (SEL)
Anxiety
Fitness
Harassment, Intimidation and Bullying (HIB)
General Mental Health
Relating to Others
Financial Literacy
Nutrition
Athletics
Appreciating Diversity
Harassment, Intimidation and Bullying (HIB)
Mental Health
Personal Development
Time Management
Friendships
Testing
Social Media
Parents and Family
Sexual Health
Substance Abuse
Diversity
Substance Abuse
Parents & Family
Online Safety
Physical Health
Athletic Leadership
Nutrition
Academic Success
Anxiety
Body Image
College Prep
Dating
Depression
Dieting and Nutrition
Eating Disorders
Here's how some of our clients are using Suite360 to reach their goals and connect with students, plus their advice on how to implement Suite360 in your own school or district. Select any image to view full size:
K-12: OUTCOMES Suite360 clients have seen material improvements in student engagement with non-academic "success" content. These increases include improvements in the frequency of student engagement, depth of engagement, initial content absorption and long-term knowledge retention in topic areas such as:
Character development
Social-emotional learning
Bullying and bystander intervention
Social media pressure
Substance abuse
Sexual misconduct
Stress management
Restorative practices
College selection
For more information on our program outcomes, contact us.
Our Suite360 solution lives in a multi-channel (web, mobile-web-responsive and app) environment that matches students to the character ed and social & emotional content most relevant to their individual journey, propelling them toward the learning outcomes that your school or district deems critical to their success. The Suite360 technology platform features:
Robust reporting to track student engagement
Email, SMS and in-app messaging to encourage ongoing participation
Built-in "gamification" / "incentivization" to encourage use
Desktop, web-responsive and mobile app design
Live chat and one-to-one counselor interaction
Student privacy protection
In addition, Suite360 was designed with the participation of students at all K-12 grade levels, and the user interface across the desktop, tablet and mobile experience reflects that input. Evolution Labs maintains a standing K-12 Student Advisory Panel to ensure that our platform is as compelling to actual students as it is to staff and admin. Some call this approach "student-centric." We call it common sense.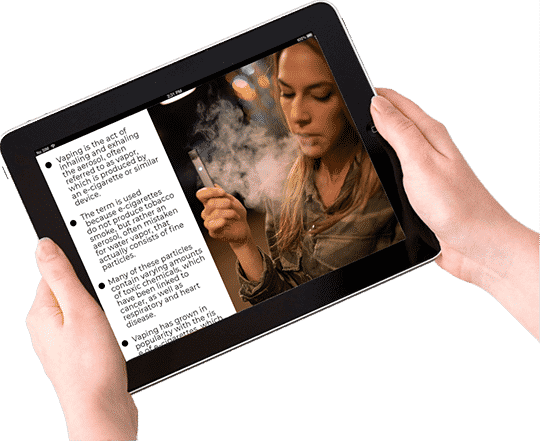 Evolution Labs is an official Clever partner! That means PreK-12 schools and districts who use Clever to manage their student information systems can integrate and simplify the Suite360 login process for students and staff. Learn more here.
Schedule a Demo
Please complete the form
Click here to access your Client Admin or to schedule training/support
Are you a student? Please check with your school administrator for assistance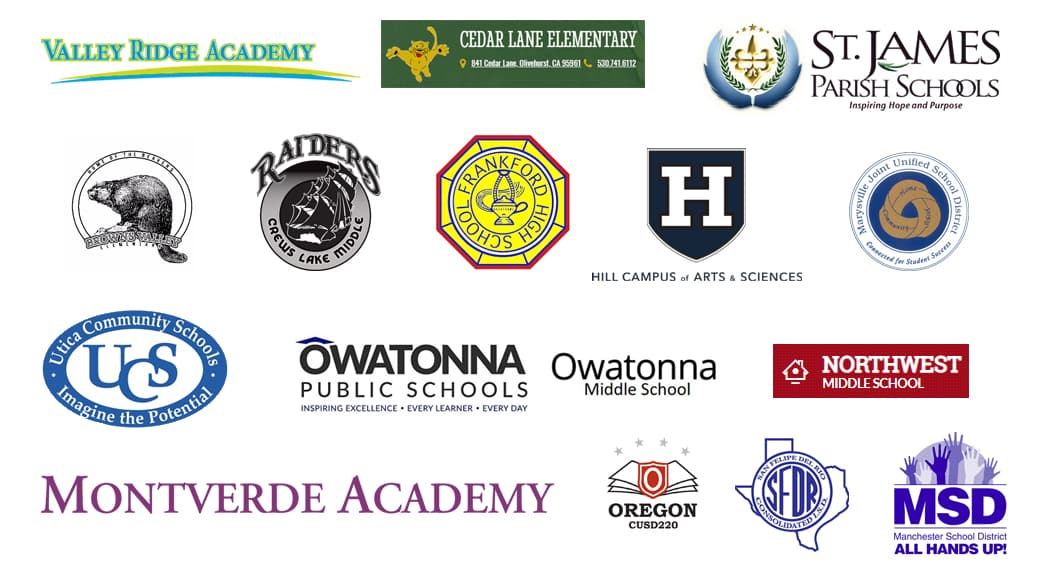 Sales: 866-648-9975 ext 1
Service/Support: 866-648-9975 ext 2
Billing: 866-648-9975 ext 3